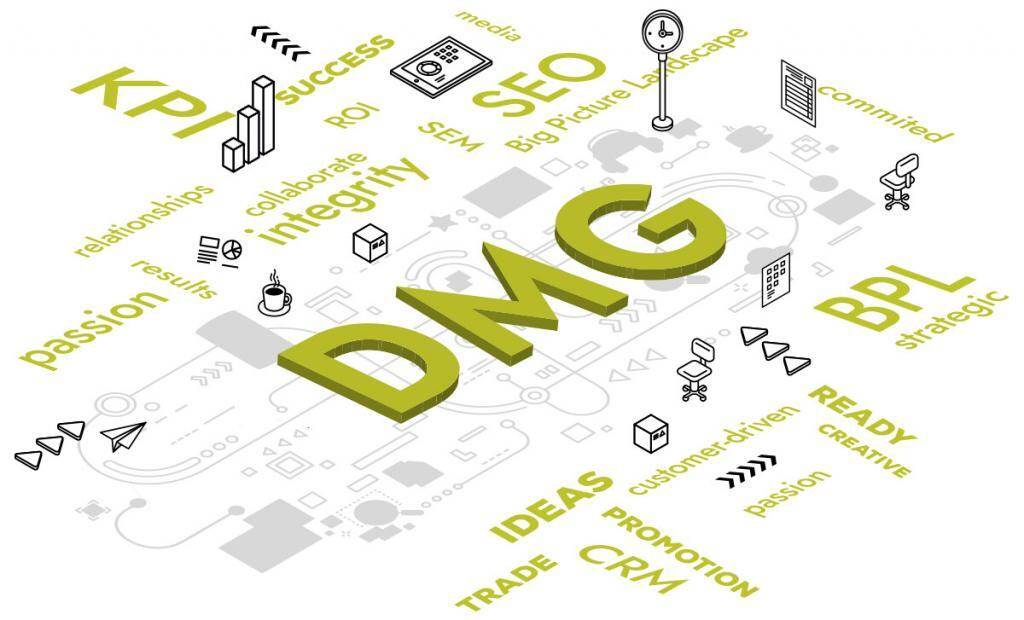 We know that marketing has a lot of "Jargon" so we have included a guide to help you along your marketing journey. We have highlighted the key terms and definitions that might help you have a better understanding of your marketing journey with DMG.
BPL: Big Picture Landscape. A tool created and developed by DMG to help track your project's return on investment in a visual, easily navigated dashboard. Douglas Marketing Group has a unique method for creating visual marketing plans, tracking and plotting key dates, identifying and analyzing sales peaks.
Collaborate: Work jointly on an activity, especially to produce or create something.
Committed: Feeling dedication and loyalty to a cause, activity, or job wholeheartedly dedicated.
Creative: Relating to or involving the imagination or original ideas, especially in the production of artistic work.
CRM: Customer Relationship Management.
Customer Driven: Offerings, plans, or strategies motivated by customer demand or expectations.
Integrity: The quality of being honest and having strong moral principles; moral uprightness.
KPI: Key Performance Indicators. The critical indicators of progress toward an intended result. It provides a focus for strategic and operational improvement and creates an analytical basis for decision-making.
Media: The means of communication, as radio and television, newspapers, magazines, and the internet, that reach or influence people widely.
Passion: Strong and barely controllable emotion.
Relationships: A connection, association, or involvement.
Results: A consequence, effect, or outcome of something.
ROI: Return on Investment.
SEM: Search-Engine Marketing. A type of online marketing in which a company, organization, or website owner drives traffic to a website by optimizing its ranking or by paying for the website to appear in search-engine results pages.
SEO: Search Engine Optimization. The methods used to boost the ranking or frequency of a website in results returned by a search engine, to maximize user traffic to the site.
Strategic: Carefully designed or planned to serve a particular purpose or advantage
About Douglas Marketing Group (DMG)
Douglas Marketing Group is a full-service advertising agency that serves Canada, Michigan and the international marketplace. With offices in both Windsor, Ontario and Detroit and Troy Michigan, the firm has the talent and expertise to ensure exceptional results-driven performance with a client-centered focus. Douglas Marketing Group has been a community partner in both Southwestern Ontario, and Southeast Michigan for 30 years. A regional model with global outreach, the company has grown a technology-driven model that is relationship based and is the visionary behind the marketing brand management software and visual roadmap, the DMG Big Picture Landscape® www.experiencedmg.com.