DOUGLAS MARKETING GROUP BRINGS HOME PRESTIGIOUS ADVERTISING AWARDS
(Windsor, ON July 12th, 2019) – Douglas Marketing Group is once again a recipient of multiple international advertising awards. Taking home five different awards, this is a great example of local talent being recognized, both nationally and internationally, for exceptional work. The creative was awarded in the categories of healthcare marketing and packaging.
"It is always a proud moment to have our work recognized and to showcase our region as a place that develops award winning creative. Windsor-Detroit's "International Region" can take its place with the best in producing exceptional agency work", says President Kay Douglas.
DMG's VP and Creative Director, Liz Farano, added "DMG's creative department works closely with our clients to understand their audiences and their brand goals and objectives. Our campaigns and designs are developed with the end game in mind, and a keen focus on producing a brand story that speaks to the intended audiences. We are passionate about the work we do and our commitment to our clients".
The Aster Awards, a national competition awarding healthcare professionals for excellence in advertising/marketing, has titled DMG as a winner of the 2019 Gold Patient Education Award for their work with Urban Recovery on their Folder and Inserts as well as a 2019 Bronze Award for their work with Clear Medical Imaging on their Logo Design and Letterhead.
"The quality and creativity of the entries submitted seems to increase each year. The 2019 Aster Awards program brought together some of the best and most creative advertising in the world," said Melinda Lucas, Aster Awards Program Coordinator.
Denise Bertin-Epp, CEO of Urban Recovery, added "We are honoured to be included with such an impressive group. The work we do with our clients each and every day wouldn't be possible without awareness. We want to thank the Aster Awards, and especially Douglas Marketing Group, whose creative has driven our brand forward."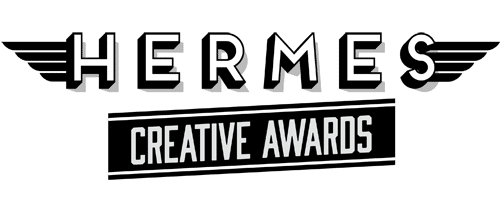 The Hermes Creative Awards, an international competition for creative professionals, has granted DMG the 2019 Platinum award status in the category of Print Media and Design for Packaging for their work on Wolfhead's Original, Banana Caramel and Grapefruit Vodka labels.
"We are very pleased with the results," said Tom Manherz, Wolfhead Distillery's owner. "The Hermes Creative Awards are internationally recognized, and we are honoured to receive such prestigious awards."
View All Awards Here: https://www.experiencedmg.com/award-winning/
About Douglas Marketing Group (DMG)
Douglas Marketing Group was founded in 1991 with the vision to deliver high quality marketing services for our clients. Today, with offices in Windsor, Niagara and Detroit, the firm utilizes the talent and expertise of our team to develop targeted, multi-level campaigns and effective marketing solutions. An award-winning, full-service advertising agency with international reach and a local appeal, DMG's proprietary process sets us apart. Our team is assembled with a focus: our clients. www.experiencedmg.com